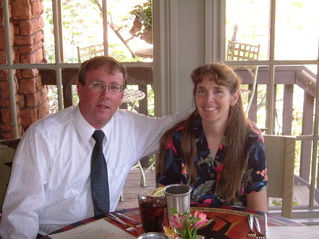 Hello and Welcome to A Magic Classroom .NET
I am Joseh Eitel and the young lady beside me is my wife Julie. We are both classroom teachers. I teach math at Folsom Lake College in Folsom California. She teaches at Folsom College but she is also a Title 1 teacher in Placerville. This is the area where gold was discovered. I like to say that she is my golden discovey. She is also the magic in my life. For 30 years she has endured me saying "hey, let me show you a trick."
My main magic page is at amagicclassroom.com. This site will be used for the graphic side of the math world. Its under construction at this time but I will some have material posted.
Let me know what you think.
amagicclassroom@gmail.com
---
I have added the first puzzles for this site. They are rebus puzzle that challenge you to think outside the box (even if the rebus is in a box)